We heard these names. Moreover, we know some books they've written.
But does it mean we read them?
Jewish writers are amazing! Their creativity sparkles, turning into resplendent works every bookworm should check at least once.
Do you enjoy reading? Do you want to read anything uncommon?
It's high time to make a big list of books for the next year, and these ten writers deserve being there by all means. Their works impacted the literary tradition of Israel despite some of them did not represent Jewish culture overtly.
1. Henry Miller
"The one thing we can never get enough of is love. And the one thing we never give enough is love."
Best known for his Tropic of Cancer and Tropic of Capricorn, this writer was banned until the 1960s. His writing style is hard to mix up with someone's else, he hooks the reader from the first lines of his novels, and that's the reason we all can't help reading his books.
2. Gertrude Stein
"There ain't no answer. There ain't gonna be any answer. There never has been an answer. That's the answer."
This lady influenced the generation of artists, helping them deal with their creative endeavors. Her patronage inspired Picasso and Hemingway. To get an idea of her writing style, you should read Tender Buttons, though Three Lives would be nice, too.
3. Philip Roth
"When you publish a book, it's the world's book. The world edits it."
Goodbye, Columbus got the National Book Award in 1959, making its author one of the most important Jewish writers in recent memory.
4. Saul Bellow
"A novel is balanced between a few true impressions and the multitude of false ones that make up most of what we call life."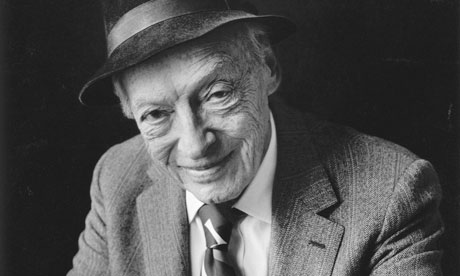 Known for his uncommon way to describe American life, Saul Bellow impressed readers with his books Henderson the Rain King, Herzog, and his novella Seize the Day.
5. Elie Wiesel
"Without memory, there is no culture. Without memory, there would be no civilization, no society, no future."
This writer is a figurehead for all Holocaust survivors. In 1986, he got the Nobel Peace Prize. Elie Wiesel is best known for the manuscript Night.
6. Shel Silverstein
"If you want to find out what a writer or a cartoonist really feels, look at his work. That's enough."
All Jewish children know this writer by all means, as he is an author of books for young readers. The Missing Piece, The Giving Tree, A Boy Named Sue, Lafcadio: The Lion Who Shot Back, and other stories make Shel Silverstein a favorite writer of many kids.
7. Norman Mailer
"I don't think life is absurd. I think we are all here for a huge purpose. I think we shrink from the immensity of the purpose we are here for."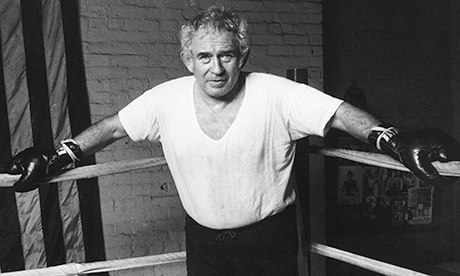 Two works of this great writer are worth your attention. Don't miss his war novel The Naked and the Dead, as well as his book Armies of the Night.
8. Isaac Bashevis Singer
"A good writer is basically a story-teller, not a scholar or a redeemer of mankind."
This Polish-born Jewish writer got the Nobel Prize in Literature in 1978. He wrote in both Yiddish and English. Shosha, The King of the Fields, and The Slave are your books to check. (If you haven't done it yet.)
9. Arthur Miller
"Can anyone remember love? It's like trying to summon up the smell of roses in a cellar. You might see a rose, but never the perfume."
Controversial but honest, this writer is quite clear about the ugly truth of life, no matter how much we hate it. His Death of a Salesman remains the best play of the 20th century and the reason why you should think of adding Miller to your reading list.
Have you created your lists of must-read books for 2016? Considering yourself a bookworm, you definitely go far beyond Jewish writers in your reading plans, don't you?
Let's share our top 10 books to read in 2016! And meanwhile, check how well you know world-famous authors by taking the quiz "Guess the Writer". I've guessed seven. As they say, there's still something to strive for.
This post has been contributed by a third party. The opinions, facts and any media content are presented solely by the author, and JewishBoston assumes no responsibility for them. Want to add your voice to the conversation? Publish your own post here.